Posts tagged with "Soul Gifts"
January 15, 2018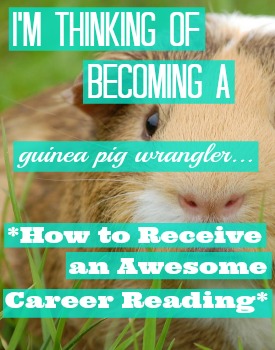 I come across clients all the time with major career issues. Either they are contemplating whether to take a promotion at the cost of time with their kids, switch fields altogether, or quit their job and start their own business, career questions come up quite a bit. However, not all career questions are equal and our Spirit Guides (who we receive guidance from) require specifics. What do I mean by that? Well, let's say you are thinking of switching careers to become a Guinea Pig Wrangler...
July 01, 2017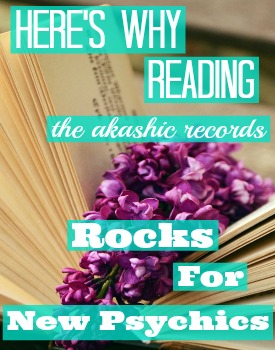 Here's the deal. Learning to read for people is really hard. It takes a lot of practice, a lot of trust, and a lot of guts. I was willing to practice, was beginning to trust myself (and my Guides), and am a gutsy person in general. That being said, I also didn't feel like the techniques I was learning were setting me up to give readings with tangible results. Sure, I could probably do a reading where someone had questions and I could intuitively feel the answer one way or another...